Today's blog was inspired by a piece of an interview I heard on NPR radio, (WHYY, 89.1AM, here in South Jersey). The program called was, "AMERICAN ROOTS," and this episode was concerned with the golden age of riverboats on the Mississippi River, as well as jazz and the city of New Orleans.
Its hard to believe that it's been eight years since my son Andrew has been a fifth grader, at the Reeds Road Elementary School . But one special assignment called,
"THE VIRTUAL HISTORY MUSEUM,"
makes 2005 eternally stand-out for me.
I don't know how widespread this clever virtual museum idea is or who gets credit for originated it. All I know is...that each student in the entire grade, picked a prominent person to research and do a written report on. At the end of March, the gymnasium was then closed and converted into a "virtual" museum with each student at their own station, presenting/acting/performing as their selected individual.
THE ENTIRE REEDS ROAD SCHOOL EXPERIENCE WAS EXCELLENT. MY WIFE SUE AND I WERE ACTIVE IN SCHOOL FUNCTIONS AND TWICE, I DONNED THE "BUBBA THE BULLDOG" COSTUME AND GREETED THE INCOMING BUSES AFTER THE WINTER BREAK.
At different times throughout the Virtual Museum day, the other grades were permitted in to wander through and see, the mostly eleven-year students portray presidents, inventors, performers, sports figures, geniuses etc. After the school population had their chance, the parents were allowed in.
This enthusiasm displayed by the participants made this educational tool both enriching and fun. My memories are so strong that I still remember Andrew's friends as Harry Houdini, Henry Aaron, Audrey Hepburn, Frank Lloyd Wright, Muhammad Ali and a conglomeration of four mop-tops as the Beatles.
Andrew did his project as Sir Charles Spencer Chaplin, (1889-1977)...better known as Charlie Chaplin. While researching this British master comedian and film maker of the silent era, Andrew pulled away the layers of Chaplin's depth and I learned the roots of his "sad clown" persona, the political controversy and his self-imposed exile to Switzerland.
Chaplin channeled a forlorn early existence to forge a great rags to riches story. Charlie's childhood was wrought with poverty and child-parent separation which led to him being institutionalized, due to his mother's emotional/mental issues and an abusive father. Chaplin once said, "It is paradoxical that tragedy stimulates the spirit of ridicule...ridicule, I suppose, is an attitude of defiance; we must laugh in the face of our helplessness against the forces of nature - or go insane."
CHAPLIN IS MOST FAMOUS FOR SLAPSTICK AND HIS "TRAMP" CHARACTER. IN 1919, ALONG WITH FOUR-YEAR OLD JACKIE COOGAN (UNCLE FESTER) CHAPLIN COMBINED HIS HUMOR WITH SOCIAL COMMENTARY IN "THE KID." THIS MOVIE HELPED GUIDE CHAPLIN TO A HIGHER FILM MAKING PLATEAU THAT SOLIDIFIED HIS GREATNESS FOREVER.
Andrew picked up the Chaplin mannerisms well and with mom's assistance, pulled off the wardrobe too.
ANDREW TOLD HIS VISITORS OF CHARLIE CHAPLIN'S MOST FAMOUS COMEDIC ACCOMPLISHMENTS, BUT ALSO REMINDED THEM OF THE MAN'S TORTURED INNER SOUL WHICH WAS APPARENT WHEN HE WROTE THE SONG "SMILE" THAT WAS POPULARIZED IN THE 1950's, BY NAT KING COLE.
Another historical figure included that day was astronaut Neil Armstrong. Between 2005 and now, cyclist/humanitarian Lance Armstrong was portrayed several times, (before he disgraced himself by admitting that he lied about doping). Still another Armstrong...and my favorite...Louis "Satchmo" Armstrong was performed that day by one of Andew's friends.
LOUIS ARMSTRONG (1901-1971) WAS A JAZZ TRUMPETER AND SINGER FROM NEW ORLEANS. HE IS RENOWN FOR HIS GRAVELLY, INSTANTLY RECOGNIZABLE VOICE. HE DEMONSTRATED HIS GREAT DEXTERITY AS AN IMPROVISER FOR EXPRESSIVE PURPOSES AS WELL AS AN INVENTIVE, CHARISMATIC STYLE THAT INCLUDED "SCATTING," (USING SOUNDS AND SYLLABLES INSTEAD OF ACTUAL LYRICS).
Louis Armstrong had a difficult childhood. Like Charlie Chaplin, he left a broken home and lived, off and on, on the streets before rising to the height of success. Armstrong was first introduced to music at the Fisk School for Boys. In 1907, he was kicked out. Later, he got odd jobs from a junk hauler named Karnofsky. The family took him in and treated him like one of their own. Eventually he was back on the streets until destiny landed him in the New Orleans Home For Colored Waifs. With the "home" band, Armstrong learned to sharpen his appreciation for music. At thirteen after a run-in with the law, his storied career started on street corners performing and hoping for pennies. His career as a musician emerged on Mississippi Riverboats. That's where he received a wider exposure to written arrangements or as he called it, "going to a university."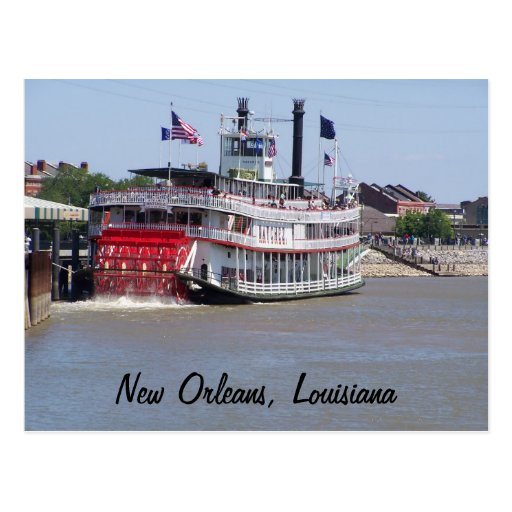 BEGINNING IN 1831, STEAM POWERED RIVERBOATS (PADDLE WHEELERS) PLAYED A MAJOR ROLE IN TRANSPORTING GOODS AND PEOPLE ON THE MISSISSIPPI FROM THE GULF OF MEXICO TO THE CANADIAN BORDER. SOON THIS CONCEPT BLOSSOMED TO INCLUDE LUXURY ACCOMMODATIONS AND ENTERTAINMENT IN THESE FLOATING THEATERS, "SHOWBOATS."

The gentleman being interviewed on NPR said he'd been working on the Mississippi River since 1950. When he started, he knew riverboat captains that had been working there since the 1880's. Whenever the old timers started talking about the great performers, Louis (Louie) Armstrong was always the first one they mentioned. He added that when Armstrong was first brought on the boats, he accepted $23.92/month as pay but only if they bought him a used cornet for sixteen dollars.
In the early 1920's, Armstrong "graduated" to the epicenter of the jazz world, Chicago. Somewhere along the line there, he earned his complimentary nickname "Satchelmouth" because when he sang, his mouth was as big as a satchel. Soon it was shortened to "Satch" or "Satchmo."
He moved to New York City and his career continued to skyrocket. In 1949, Armstrong became the first jazz musician to appear on the cover of,
"TIME MAGAZINE."
ARMSTRONG'S INFECTIOUS SMILE MADE HIM ONE OF THE MOST RECOGNIZABLE PEOPLE ON EARTH.
By the 1950's, Armstrong rose to become one of the first truly popular black entertainers whose skin-color was secondary to his music and personality...at a time when America was severely racially divided.
Armstrong rarely politicized his race, often to the dismay of his fellow blacks. He did however take a well-publicized stand for desegregation during the Little Rock Crisis.
SEPTEMBER 1957, THE "LITTLE ROCK NINE," ARE ESCORTED INTO LITTLE ROCK CENTRAL HIGH SCHOOL BY THE AIRBORNE DIVISION OF THE US ARMY.
In the turbulent 1960's, Armstrong received harsh criticism for not taking an even stronger stance on the racial equality movement. But in his own way, through artistry and personality, he opened up previously unheard of doors to the upper echelons of society for future generations...not only for blacks but for all people regardless of race, economic status or religion.
In 1964 his recording of,
"HELLO DOLLY,"
became his greatest commercial hit. It was so universally loved that it rose to #1 on the pop-chart. Interestingly, Armstrong was sixty-three years old at the time and he became the oldest performer to accomplish this feat, (which has never been equalled). Even more impressive, he did it by dislodging the Beatles who owned the number-one spot with a run of fourteen straight weeks, (with three different songs).
The list of prominent musicians that Armstrong played with or inspired is too long to list as well as his musical credits and awards.
IN ADDITION TO THE OBVIOUS, ARMSTRONG, OUT OF RESPECT OF HIS "ADOPTIVE" PARENTS, STARTED THE "KARNOFSKY PROJECT," IN NEW ORLEANS. THIS NON-PROFIT ORGANIZATION IS DEDICATED TO ACCEPTING DONATED MUSICAL INSTRUMENTS, "TO PUT THEM IN THE HANDS OF EAGER CHILDREN WHO COULD NOT OTHERWISE TAKE PART IN A WONDERFUL LEARNING EXPERIENCE."
Louie Armstrong, was still an active performer when died a month short of his seventieth birthday, in Corona Queens New York, (near the tennis stadium that now bears his name). The honorary pallbearers at his funeral included some of the biggest names in show business like; Bing Crosby, Ella Fitzgerald, Dizzy Gillespie, Pearl Bailey, Count Basie, Frank Sinatra, Ed Sullivan and Johnny Carson...with Peggy Lee delivering, the
"LORD'S PRAYER"
and Al Hibbler singing,
"NOBODY KNOWS THE TROUBLE I'VE SEEN."
During the Virtual History Museum, several of the students used a multi-media presentation to help get their message across. The kid who portrayed Louie Armstrong forever etched that memorable moment for me by including a touching tribute with the 1968 hit,
"WHAT A WONDERFUL WORLD,"
on a continuous audio loop. Click on the link below.
http://www.youtube.com/watch?v=E2VCwBzGdPM
I can picture Louie Armstrong, throwing all his energy into his craft, mopping the perspiration off his brow and finishing with his famous, "Ohhh...yeah."